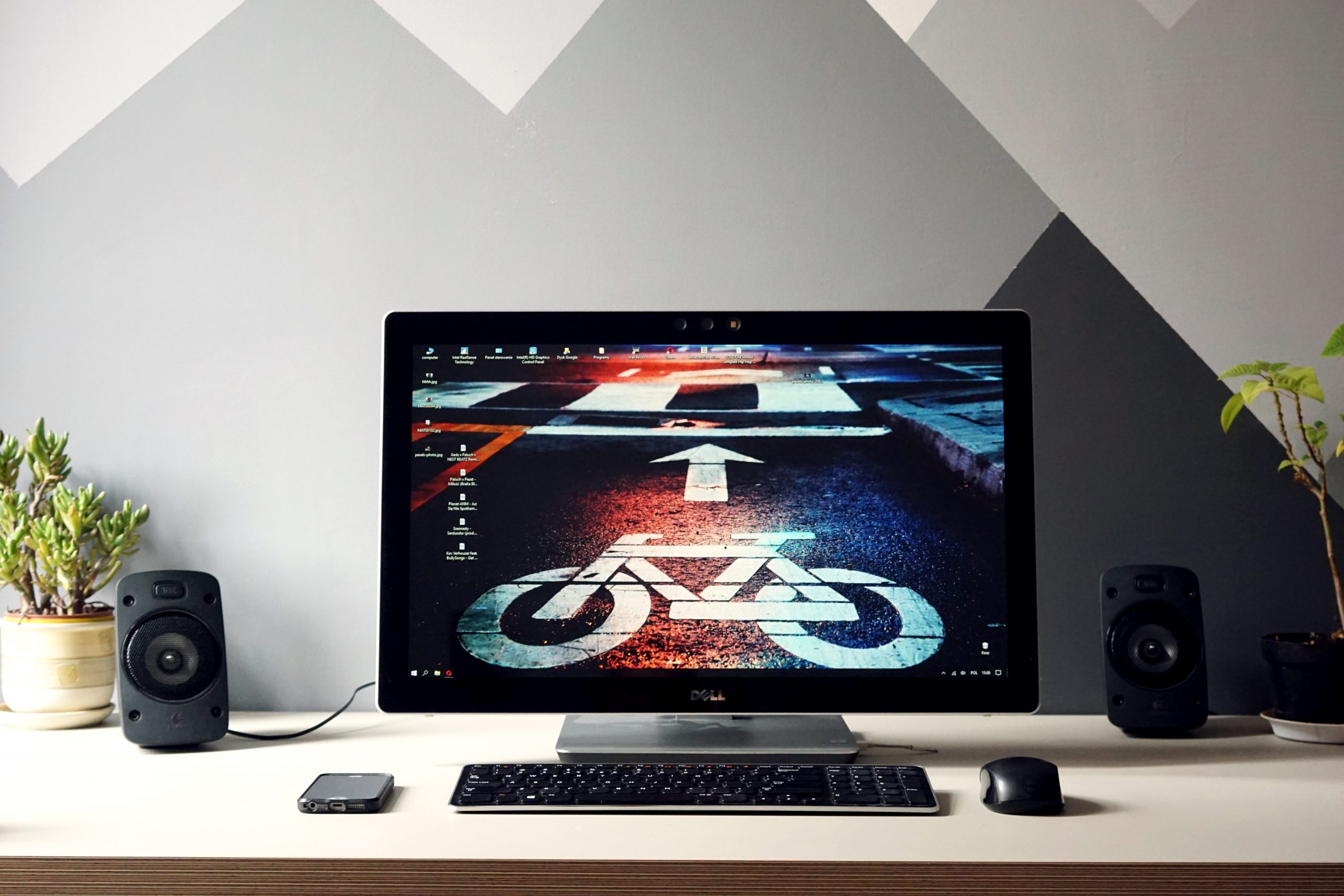 The comfort of working at the computer largely depends on the size and resolution of the monitor. These are the basic parameters that we must pay attention to when choosing equipment. We suggest what to consider when choosing a monitor.
Monitor is one of the basic elements that we need to work at a computer. Choosing it, we should first of all pay attention to two parameters – size and resolution. This is important because, depending on the type of work and our individual needs, greater comfort will provide other monitor parameters
Monitor size
The size of the monitor is measured by its diagonal, and the unit that is used for this is inches. There are many models available on the market, so you are sure to find something that suits your needs and fits within your price range,
Monitors up to 22 inches
Smaller monitors are quite popular, and this is due in part to their extreme compactness and low price. These are excellent monitors for example for working with text documents and for office work. Such a smaller monitor will also be a good option if you use your computer more for entertainment purposes, such as daily internet browsing. The smallest equipment on the market are 17 inch monitors, which take on a slightly more square shape.
Monitors up to 25 inches
Monitors up to 25 inches are currently the most popular. This is mainly due to their great versatility when it comes to application. They are perfect for working on text files as well as for watching movies, playing games or browsing the Internet. Such monitors will find use in various types of offices, as well as equipment intended for home use. The advantage of these monitors is also that their size provides sufficient comfort, but does not require looking for additional space to place the equipment.
Monitors up to 27 inches
Monitors up to 27 inches are some of the largest monitors available in the market. They are designed mainly to work with graphics programs such as Adobe Photoshop or Adobe Illustrator and for video processing. The image quality and comfort of work on such a device is significantly better. However, you need to have enough space for such a large device and work with it at a reasonable distance, so as not to strain your neck
Resolution
Resolution is a parameter informing about the number of pixels, both horizontal and vertical, making up the image. It is worth remembering that the resolution should be combined with the size of the monitor, because viewing an image in low resolution on a large monitor, or in high resolution on a small one, is simply uncomfortable and does not serve any purpose. The most common resolution that will work well for office work and home use is Full HD. However, if you want a noticeably better quality, bet on WQHD resolution, which gives a much more vivid and realistic image. The best resolution, used by professionals to create games, computer graphics and videos, is 4K. This is a solution that will also work well on the desks of people professionally involved in e-sports. Remember, however, that better solutions also come with a noticeably higher price tag.
Main Photo: Charles D/pexels.com