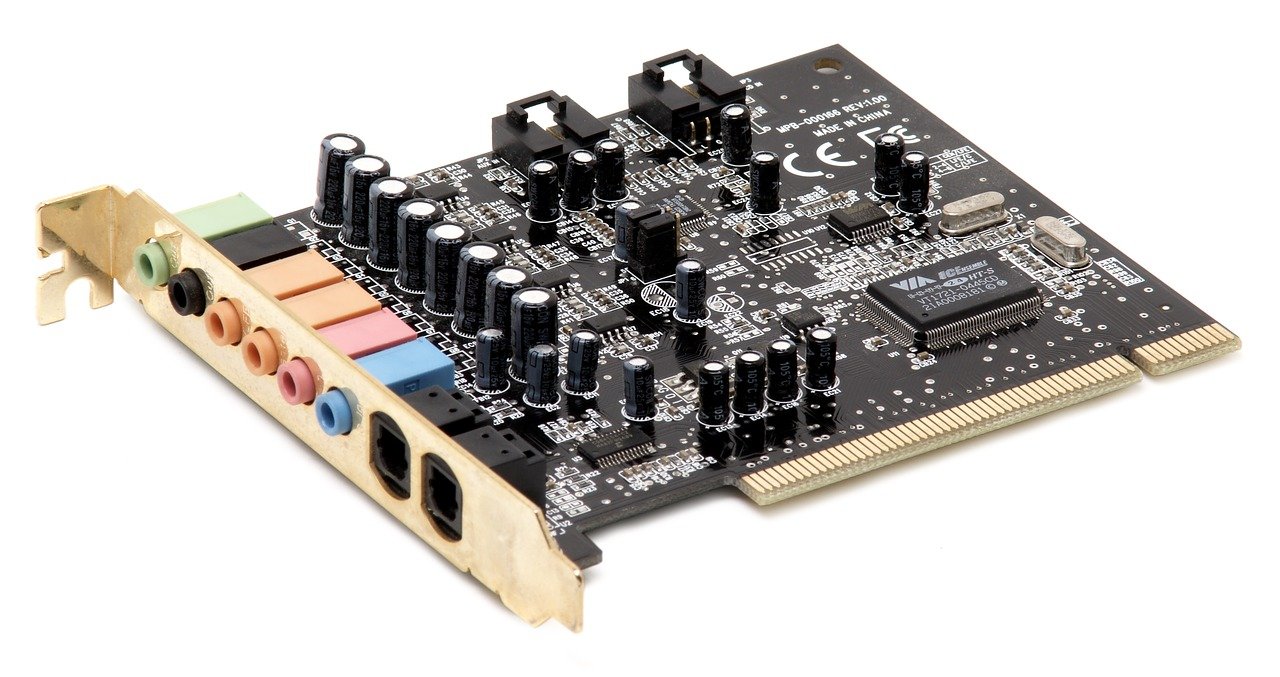 The sound card is definitely not a component we pay much attention to when buying a computer. However, the chips mounted by default in computers usually do not offer very good sound quality
If we want our music, movies, or games to sound simply good, it is worth to be interested in an external sound card.
Why is it worth it
Sound cards that we can usually find in computers are integrated with motherboards, which gives them very limited possibilities, especially when it comes to handling surround sound. The software that comes with such cards is very poor and does not allow for more advanced settings
Such chips are often not properly shielded from interference, which may manifest itself in a nuisance buzzing during intensive work, which in the worst cases can be heard even with a simple moving of the cursor on the screen. Such simple circuits will also not provide enough power to speakers and better quality headphones, so the sound played will be quiet and flat.
An external sound card can help solve these problems. Most often it resembles a flash drive or external disk and is plugged directly into the USB connector of your computer. All cards that we can find on the market at the moment have at least two audio ports. The most common are mini-jack output and input. The small size of these cards makes them easy to store and transport.
There are also more advanced models available on the market, which have, for example, built-in audio amplifiers, digital audio converters, and additional ports, such as optical Toslink input.
The vast majority of external sound cards, which are priced above PLN 100, support the standard 5.1 and 7.1 surround sound, and all modern technologies that affect sound quality, such as Dolby Digital. Along with the device, the manufacturer provides software that allows for much greater control of the sound that leaves our computer
On the market you will find many different models of external sound cards. The cheapest ones we can buy already for a dozen or so zlotys. However, they support only the stereo standard. A much better investment will be to buy a more expensive, branded product. Prices of such cards start from 80 PLN. The best models, which offer the highest quality of sound, cost from 300 to 400 zł.
Interesting models
Creative Sound Blaster Play 3 – one of the cheaper proposals, which is worth recommending. We will pay less than PLN 100 for the card, and the device resembles the more expensive Sound Blaster G1 7.1 model, but, in contrast to it, it supports only stereo sound. The card has a headphone amplifier, the sound of which can be configured using the software;
Creative Sound Blaster G1 7.1 – Costing about PLN 120, this card is an ideal choice for those who are looking for a device with support for 7.1 surround sound system. Additionally, we get great programming, and the card itself has two audio connectors;
Creative Sound Blaster X G6 – if budget does not matter (and here it has to be at least PLN 600), this is an ideal choice. Solid, metal casing and a DAC and headphone amplifier Xamp. Nothing more from an external sound card can not be required.
Main photo: WikimediaImages/pixabay.com